Aspire Park Qatar
Aspire Park Qatar
Taman ini merupakan bagian dari Aspire Zone dengan luas 88 hektar dan menjadi taman terbesar di Doha.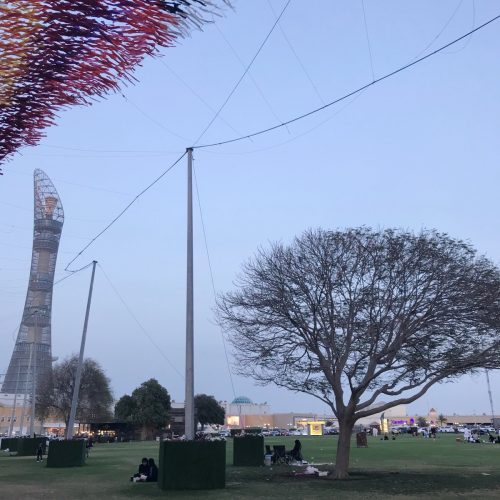 Lokasinya tidak jauh dari the Torch Tower dan bersebrangan dengan Villagio Mall.
Aspire Tower atau yang biasa disebut The Torch Doha,ini merupakan hotel modern bintang 5 setinggi 300 meter yang menjadi focal point Asian Games ke 15. Dari restoran yang ada di lantai atas bangunan ini, kita bisa melihat pemandangan kota Doha secara 360 derajat.
Dekat Aspire Park ada Khalifa Stadium, tempat diselenggarakannya pertandingan final AFC Asian Cup tahun 2011. Stadium yang berkapasitas 40.000 penonton ini rencananya juga akan digunakan untuk tempat pertandingan FIFA World Cup tahun 2022 nanti, insya Allah.
Dalam taman Aspire Park ada air mancur, area bermain anak, danau besar, jogging track, beberapa coffee shop, juga ada area perbukitan yang tidak begitu tinggi.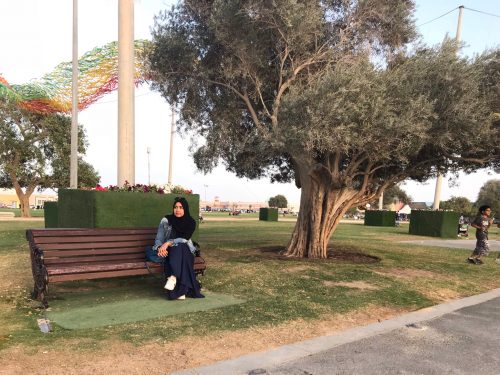 Tempat ini menjadi lokasi favorit untuk jogging pagi dan piknik sore. Apalagi saat musim dingin, mau gelar tikar aja penuh perjuangan dulu-duluan ngetekin tempat hehehe.
Masuk ke Aspire Park itu GRATIS, begitu juga untuk parkir kendaraan. Tapi siap-siap aja kalau akhir pekan lumayan susah cari tempat parkirnya.
Salah satu hal yang sangat disyukuri ketika tinggal di sini, akhir pekan tidak harus menghabiskan waktu dalam mall 😬
https://instagram.com/p/BhS10Snjfla/
Cukup menikmati matahari terbenam dari salah satu kursi di pinggir danau, bisa menjadi cara relaksasi yang menyenangkan.